This is the first of 5 or 6 good threads that I bashed out when I had control of the @Hamilton_Humans Twitter account for a week in June 2019, and the second one that I've added here. The original 39-tweet thread and its threadreader version are, at the time of writing, still alive. I intend to publish them all here with only very minor editing (typo removal etc). Let's see if that actually happens.
It's Sunday night – the end of my first day on @Hamilton_Humans – and I'd barely tweeted anything yet. Knowing that most #HH rocurs (holy shit am I down with the lingo or what!?) start with a bit about themselves and their connection to Hamilton, and worried about my lack of tweeting so far, I decided to solve all of these things at once.
Alright, ok, hello. It's been a slow start to my week here. Sorry about that but: kids. They kinda fill your day. I'll try not to tweet just about dad life. That said, you're in for a very domestic 7 days. You see, I'm a househusband. But let's go back a bit.
Hamilton and @mxdej (that's me) go way back to 1980, when I was born here. Then follow 18 incredibly stable years. Two parents, two siblings, one house, three schools all on the same road.
It's a very long road, okay? Changes name a few times as it goes. Shouldn't take locals too long to guess where I'm talking about.
Then we hit the end of high school. And man, I was OVER this tiny town. Goneburgers. Off to Dunedin to do things that I didn't want my parents to be anywhere near. The real world of university!
My last night here I remember standing on my parents' driveway, which had been mine my whole life, drinking the last of my share of 1200 bottles of Waikato that me and 5 mates had won a few months earlier. Remind me to tell that story later in the week. [I never did get around to telling that story. I couldn't clear the 3-5 hours that I reckon it would take.]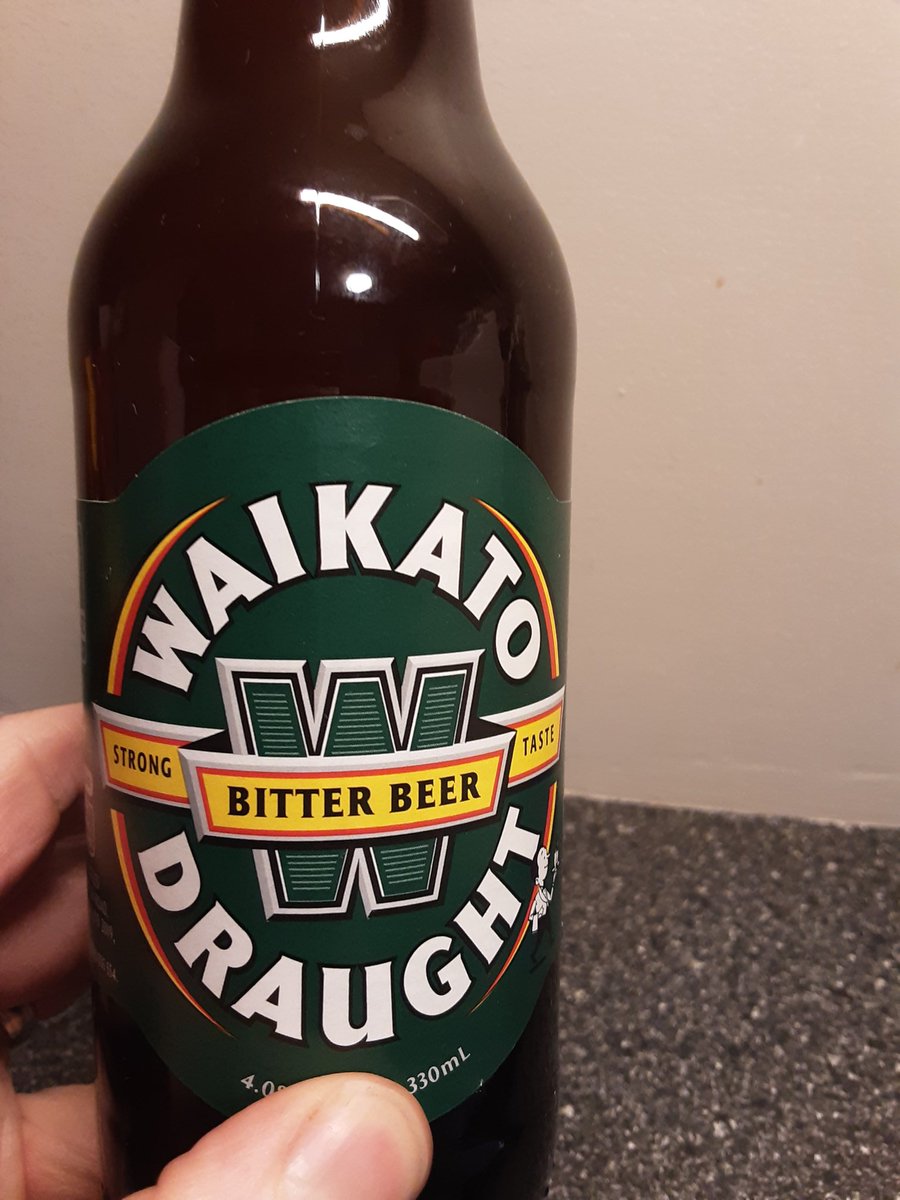 Dunedin was meant to be 4 or 5 years, but it turned into 7. Worth it though, because the extra years were me waiting for my controversially young girlfriend to graduate. Fast forward another 8 years or so and – spoiler alert – reader, I married her.
Consequently, should either of our daughters make what looks like a blatantly awful romantic decision as a 16 year old, we will have no stones to throw. Anyway.
Dunedin was a bloody great place and I loved it. I'll never be able to untangle the thrill of living away from home and the friendly joy of that student town. I don't even want to. It was the best place to be a student, and the best time to be a Dunedinite is when you're at uni.
So leaving Hamilton was working out 100%. We're up to late 2005 when girlfriend and I follow the well-beaten path to Wellington. Another cool city. I get a government job and a real wage (Defence Force HQ), she studies a 4th year at Vic. We have dozens of friends in town.
I remember one night drinking dinner (let's be honest) at Istanbul on Cuba Street. A table for 24, IIRC. We went around each person and realised that everyone there worked for the government. Weeeeird, when you look back on it.
Perfect age-and-stage stuff, though. We had 3 Wellington years. Fun as anything. Got used to living together as a couple. Stayed through a truly shitty winter that kept everyone locked indoors for months. Saw countless friends off on their OE.
Those dozens of other recent grad mates that trekked to Wellington all did what happens next and left town. Of the 24 Istanbullers, I reckon 6 were left when we took off on a one way trip to Melbourne.
Melbourne! Holy crap what an awesome place. We had a place to crash for a week, girlfriend was enrolled to study again (teacher training – government work convinced her that desk life sucked), we had enough savings for me to be fussy about whatever job I took, and there were no other plans.
Also, the financial crisis had just hit every other country in the world but Aussie breezed on through. How many people can say that they got a new job created for them in a bank in 2009? That was me, lucking it. Ridiculous.
By now I'm working in web content with some truly amazing people. Brilliant brains. What were they doing at a bank? I can't answer that, but I learned a shitload. I saw how to operate in a place where it can't only be who you know. What you know matters too, and you work on it *hard*.
Melbourne was the first place I saw genuine civic pride in people who'd not moved town in 20, 30, 40 years of life. They had their stuff, from AFL to street art, and it was theirs and they loved sharing it.
I still love that city too. Still love the @stkildafc Saints (great win yesterday!). We had 4 fantastic years there.
But it wasn't home.
New Zealand is home.
We're finally married by now, with a No Babies In Australia rule. It's a good rule.
So in the most deliberate piece of big decision-making of our lives, in 2012, we make a list of reasons to stay in Melbourne and reasons to go home. The "stay" list is dominated by work stuff. The "home" list is heart stuff. So we're coming home now 💛🖤🇳🇿🖤💛
But where is home? Dunedin, where we started? Wellington, where adult life started? Somewhere else? Not Hamilton. I'm never going back there.
This is when default decisions that you don't know even exist become apparent.
When we moved home, we moved to where jobs were. Wife hadn't taught in NZ before but got offered a job at a very fancy North Shore school. I was already a part of bankland, so kinda just switched from the Aussie brand to the NZ brand of the same company.
And that's how something that looked like good planning ended up with us becoming Aucklanders.
But we have those sweet GFC-resistant Aussie dollars for a house deposit and we're past the No Babies In Australia rule.
And that's how you go from savouring a solo Waikato Bitter on your parents' driveway to being a homeoener dad on the far side of the Harbour Bridge in just 17 years.
You'll probably have noted that none of those 17 years happened in Hamilton, to which I'd pledged never to return. All that time, girlfriend/wife (she has a name, but she doesn't know I'm tweeting our abridged life story) had hardly been here either.
We'd see my family at our beach, Waihi, much more than in Hamilton. It was years before her first visit, and I remember one hilarious detail so clearly. We were waiting for a taxi at the north end of River Road. It was Saturday night, about 8 or 9.
The 2007(ish) Saturday River Road traffic is just like always, and I'm looking out for our ride to see an old school friend. Girlfriend looks confused. I don't know why.
After 3 minutes she asks, "what's with all the fucking bogan cars?"
Anyway, back in this story's linear timeline, we're Aucklanders and we have the unfamiliar feeling of not liking where we live. We have our first kid, so we stick where we are. We say to ourselves that the moment something affects the equilibrium, we're moving. Kid #2 follows.
We made a list of everything that we wanted from our next hometown.
Near Waihi*
Near Auck*
Near Tauranga*
Near Napier*
Not Auckland
Not cold
Housing trade-up on Auck sell price
Schools that pay above state wage
Someone to employ 1 of whatever I am
*Family
Not that we know when we'll move, but it's good to be prepared. I'm looking at the list and gearing up for life in BOP. But the 2nd-to-last criteria knocks BOP out.
Shiiiit.
Hamilton is still standing.
I can't work this out. Didn't the Tron suck? Wasn't leaving the best thing I ever did?
Tentatively, we arrange for my parents to break with tradition and spend a weekend in town so we can visit. I'm convinced that we'll find the fatal flaw in this "move to Hamilton" idea before we eat lunch.
Instead we go to a couple of open homes.
For the first time in Kid #1's life she runs around in back yards that we could afford. We see sleeply cul-de-sacs with swings hanging from trees. We catch up with other new-parent friends (also weighing up a return home) at the Lake Playground.
Holy shit, the Lake Playground!
If you're looking for a way to add stress to your life, I recommend quitting your job and selling your Auckland house with a nearly 2-year-old and a brand new baby.
If you're looking for a way to deal with that stress, I recommend knowing that you're making a great decision.
Hamilton's nature came through fast. I found a job in which my boss was an old friend (also returned home for domestic Waikato bliss).
We first met when I was subbed in as her last-minute ball date. I won't tell you that story this week. I'll tell you a bit about the job though.
My parents found a house they thought we'd like (Dad had a real estate agent mate on the case). It was in their neighbourhood. It's perfect. When we bought it and posted a Facebook pic a friend from primary school replied, " I used to go and play with the kids who lived there!"
(In another Hamilton-as twist, that primary school friend is married to a guy I know from high school.)
And after Dunedin and Wellington and a Blenheim summer I didn't mention before and Melbourne and Auckland and now here, I've lost count of the number of time my wife has said to me, "we should have moved to Hamilton ages ago."
The.
End.
Oh *shit* I set this whole thing up by telling you I'm a househusband, but left you hanging with me in some sort of employment.
Sorry.
We will get to that bit tomorrow. Promise.